Autologous fat transfer, also known as fat grafting is widely used for augmentation and replacement in aesthetic surgeries. In simple terms, it is the re-locating of fat from a "donor site" to the "desired site". The collection of the fat is through a cannula (liposuction tool). AFT is also used as a filler lately, harvesting fat from your own body to build up certain areas.
Procedure time
60 - 120 Min
Time to see results
Immediate
For whom?
Male and female
Recomended age range
28 - 74
What is a Autologous Fat Transfer for?
As any other soft fillers, the purpose of the AFT is to enhance appearance by an augmentation or by filling up a shallow area. The only difference is that fat injections are fillers donated by your own body and the cost. Usually the AFTs are pricier due to collection procedure.
What our experts think
"During the Autologous Fat Transfer procedure, also called fat grafting, fat tissue is relocated from one to other parts of your body (usually your thighs, belly, and buttocks) by liposuction. This is a method widely used in both reconstructive and aesthetic surgery due to its autologous properties and its side benefit of removing unwanted fat from other areas, although volume gain is unpredictable. Average volume gain ranges from 55% to 82% relative to the grafted fat volume. The majority of reported complications are of low morbidity, the procedure has a good long-term safety profile. Although there is no evidence that fat grafting increases malignancy risk, long-term follow-up is required."
Who should consider Autologous Fat Transfer?
You should consider it if...
You can be a candidate for this procedure as long as you're not a high risk patient for surgery and have a useful donor site for the transfer.
You shouldn't consider it if...
People with high risk of bleeding-blood clotting issues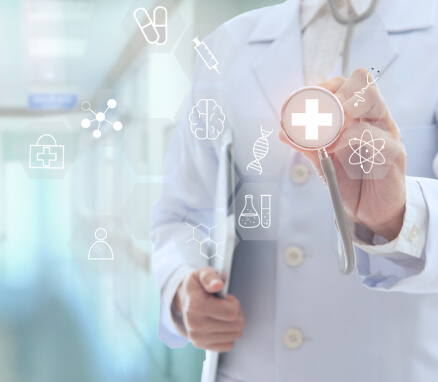 Not sure if this is right for you?
Take a short quiz to discover which are the right treatments for your individual needs.
What to expect with a Autologous Fat Transfer
As an average it is fair to say that 50% of the grafted fat will survive, being this the one that will remain in the transplanted site while the 50% will slowly vanish and be absorbed. In the face, the fat has better chances of survival but will need several AFTs to achieve the desired result.
Frequently Asked Questions
What are the risks of the AFT?
Minimal risks, because of the biocompatibility besides of being a procedure with minor complications. Severe complications such as skin eruption, asymmetry, bleeding, lumps, infections or skin necrosis are uncommon.
If only 50% of the grafted fat survives, doesn't that mean that eventually it will all disappear?
Not really. Some fats we try to eliminate with exercise and still can't, right? This is kind of the same. Obviously if you do regular exercise to increase muscle will help too. Fat + muscle=more volume
Will it be painful and leave lots of scars?
Won't lie to you. Obviously there is pain but bearable pain. The scars are minimum, usually small circular scars that can be minimized with complementary treatments.