Blepharoplasty is a procedure aimed to repair eyelids by removing excess skin. It improves eye appearance by eliminating eye bags and sagging. This procedure is also known as an eye lift. In most cases this surgery is done for cosmetic purposes other than reconstructive ones.
Procedure time
60 - 120 Min
Recovery time
1 - 2 Weeks
Time to see results
28 - 42 days
For whom?
Male and female
Recomended age range
40 - 74
What is a Blepharoplasty for?
Blepharoplasty allows enhancing the appearance of the patient, this is done by correcting the droopiness and bagginess of skin surrounding the eyes. The main purpose is literally eye lifting.
What our experts think
"Blepharoplasty is a surgical procedure that focuses on the reduction of the eyelid to provide a rejuvenated long-lasting appearance on the patient and also improve visual obstruction caused by redundant lid tissue. Before determining the amount of eyelid fold resection, the brow level and contour should be established. Patients may have mild bruising or swelling around the eyes up to 14 days after the procedure, so wound care with topical ophthalmic antibiotic ointment is important and is used in the eyes of patients with ocular irritation. Complications of blepharoplasty include dry eyes, lower lid malposition, lagophthalmos and ptosis. Many of these complications are relatively rare and can often be avoided with careful preoperative planning and an appropriate surgical technique."
Who should consider Blepharoplasty?
You should consider it if...
Candidates are healthy people who aim for a better appearance, facial harmonization and fight aging.
You shouldn't consider it if...
People with excessive lower lid skin laxity or significant ptosis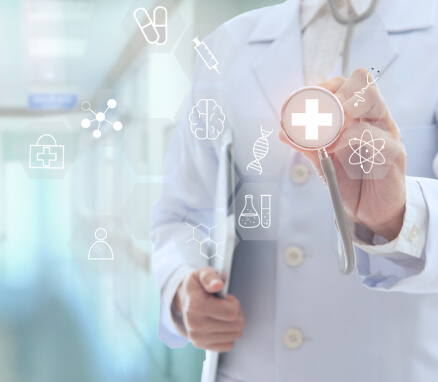 Not sure if this is right for you?
Take a short quiz to discover which are the right treatments for your individual needs.
What to expect with a Blepharoplasty
If the patient suffers from ptosis, bagginess or any other condition that alters the eyelid's appearance, he or she will definitely see a significant change and a lifting effect. If the patient is looking for a whole face improvement, blepharoplasty can be combined with a face lift, skin resurfacing and/or brow lift.
Frequently Asked Questions
What are the possible risks of a blepharoplasty?
Risks associated with surgery are bleeding or infection, plus: noticeable scarring, mechanical difficulty, skin discoloration, temporal blurred vision and dry eyes.
Do I need to meet with an ophthalmologist before the surgery?
Totally recommended. Having a checkup beforehand will provide the surgeon with better understanding of your eye conditions and help set the stage for a satisfactory outcome
If I decide to undergo blepharoplasty, how can I prepare myself?
Making an appointment with your surgeon for evaluation is part of the standard procedure. You will receive instructions during the visit and be asked to have: physical examination, vision examination and eyelid photography.