Chemical peelings are affordable popular treatments for a better skin. These peels rejuvenate skin by removing the superficial skin layers, stimulating the production of new healthy cells. The chemical used can vary from case to case, depending in the depth of penetration needed. We have medium depth peels, such as TCA 20% – jessner peel: ideal for superficial lines, 30-50% for pigmentation and actinic keratosis. Blended peels- low depth- for mild sun damage and acne scarring. Deep peels: for severe photo aging, deep wrinkles (used less because they require anesthetic and antibiotic after treatment)
Procedure time
10 - 30 Min
Recovery time
2 - 14 Days
Time to see results
2 - 14 days
For whom?
Male and female
Recomended age range
28 - 74
What is a Chemical Peel for?
The main purpose of a chemical peel is to induce a controlled injury to the skin to a specific depth that will allow the removal of dead cells and promote the production of new cells. This will enhance appearance with a glowing and healthy skin that will achieve a tightening effect.
What our experts think
"Chemical peels are most commonly categorized by their depth of skin penetration and the used chemicals may vary depending on concentration, skin conditions, application method, duration of application and formulation. The main objective of this treatment is to produce exfoliation by decreasing the cohesion of corneocytes, increase collagen production, improve signs of photoaging and reduction of acne lesions. Minor side effects could be erythema, stinging/burning sensation, sun sensitivity and postinflammatory hyperpigmentation. Before the procedure, patients should be pretreated with desquamating agents to enhance even penetration of peeling agents."
Who should consider Chemical Peel?
You should consider it if...
Whether you are a good candidate or not, will depend on the desired result and the skin condition. For this reason, the practitioner will evaluate your skin and discuss your concerns before making a decision.
You shouldn't consider it if...
People with sensitive skin or a dermatological ongoing issue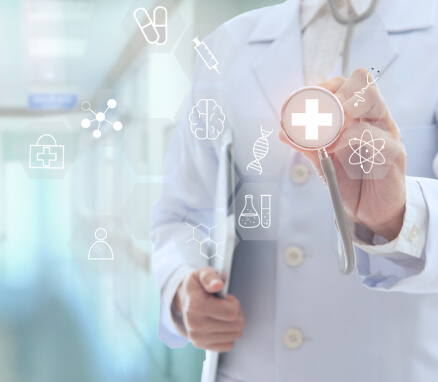 Not sure if this is right for you?
Take a short quiz to discover which are the right treatments for your individual needs.
What to expect with a Chemical Peel
Have a healthier skin with reduced: photo damage and pigmentation, appearance of lines and wrinkles, open pores, acne and acne scarring. Improve skin tone and texture.
Frequently Asked Questions
Will I need a specific after care?
Basically, just the continuous application of sunscreen SPF 30-50. Avoiding direct sunlight is recommended until full recovery. The aftercare instructions may vary depending in the peeling you had.
Do I need several sessions?
Peels work well as a standard alone treatment. But for better results, having periodical care and combinations with other treatment will increase the results.
How long does it take to heal?
Superficial blended peels take 7 days (make up can be worn the next day), medium peels take 14 days (lotion and cream may be applied the next day and make up after healing) and deep peels 21 to a month to heal (make up can be worn after 14 days).